Journal of Youth Studies
July 2018
Volume 21 . Issue No. 2
Serial No. 42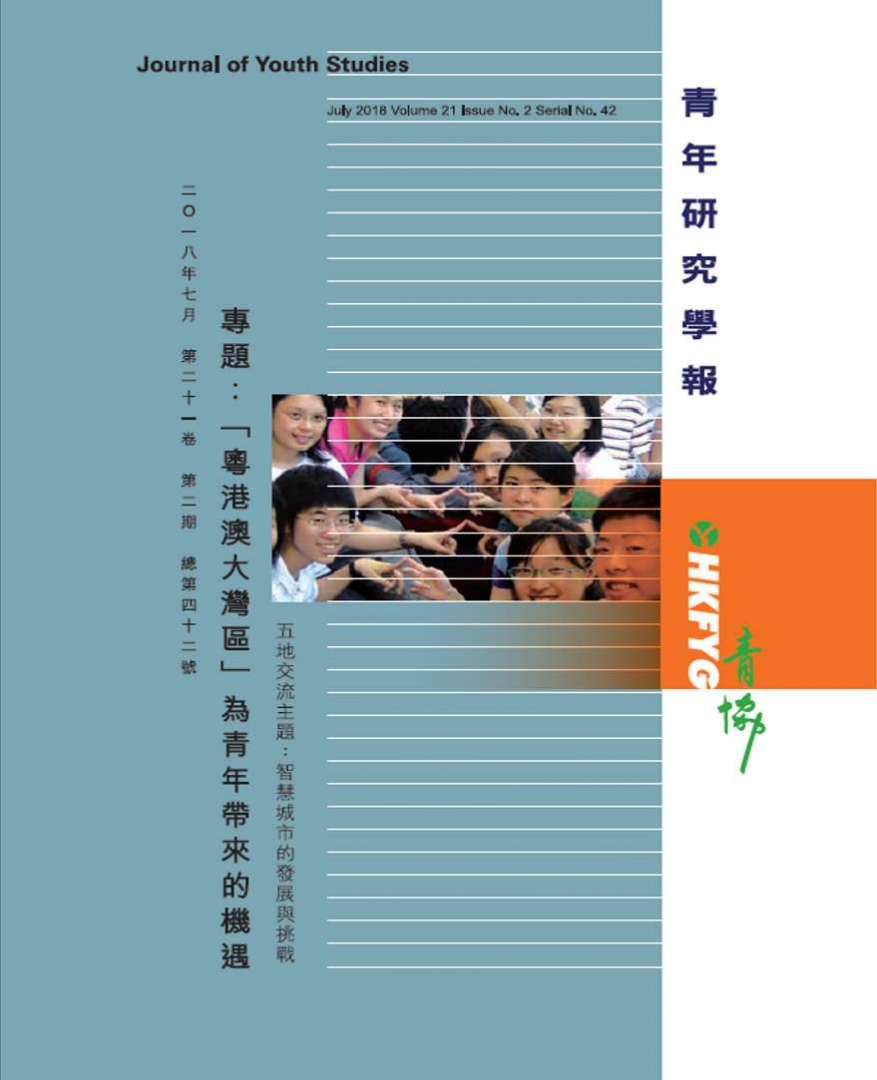 The promulgation of the Outline Development Plan for the Guangdong-Hong Kong-Macao Greater Bay Area signified a new milestone in the development of the Greater Bay Area (GBA). With the advantages under the "one country, two systems" principle of the country, Hong Kong plays a crucial and momentous role in the GBA Development. The young generation of Hong Kong could consider the GBA as an option when they are planning their personal development in future. Nevertheless, as there are three markedly different political, administrative and economic systems in the GBA. The obstacles and challenges facing the Hong Kong youth deserve our attention.
The theme of this issue is "The Greater Bay Area Initiative and Its Opportunities". Scholars and professionals examined the context and the uniqueness generated by the GBA to Hong Kong, with an attempt to discuss in what ways does the GBA generate new impetus for our young people.
Meanwhile, Innovative technology is getting more popular in our daily lives, and the smart city has been regarded as an important indicator for improving the competitiveness of a city. The topic for pan-Chinese Societies Exchange is the development and challenges of smart city. In this section, authors discuss the possible strategies for an effective implementation of smart city.
Last but not least, a total of 42 issues of the JYS has been published over the past 20 years. This provides an important platform in high quality for ideas exchanges for youth services and youth policies. We would like to express our sincere thank you for the support of the Editorial Board. Looking forward, we aspire for a new form to continue our work in youth research. After a thorough consideration, we come up to an arrangement that this issue would be the last publication under the JYS. We strive to keep pace of the ever changing society of advocacy for the benefits of the young people.